EDF Innovation Challenge : Archimedes' buoyancy at REEL's service
How to handle a 17-ton rack with a 2-ton overheadcrane?
REEL wins the EDF Innovation Challenge
It is thanks to an innovative handling system, in collaboration with PRONAL, a specialist in inflatable equipment, that REEL has come up with the OMPB equipment.
This innovative tool enabled us to find a solution to the inaccessibility of the storage rack via the existing lifting means. This tool allowed us to offset the rack in the access area of ​​the lifting equipment.
The Inflatable Handling Tool (Outillage de Manutention Par Ballon : OMPB, from its French name) is based on the use of 3D woven inflatable bags.
This technology is usually used to lift heavy loads such as airplanes.
The OMPB allows to take up almost all the load of the rack to be moved; the rest of the load is taken up by a 2-tonne overhead-crane, which then moves the rack into the accessible area of ​​the 20-tonne heavy overhead-crane.
The heavy overhead-crane then makes it possible to extract the rack from the pool.
These membranes have wires between the top and bottom tissues which are under tension when the balloon is inflated.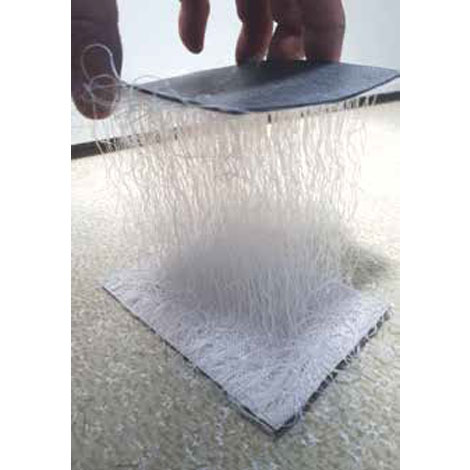 The tension gives great dimensional stability and rigidity to the balloon.
A project on which the company faced various constraints :
a water depth of 14 meter to move a rack 5 meter in height
surface limited to the footprint of the rack (2.5 x 2 m)
equipment that could be decontaminated, simple and quick to deploy, with easy storage in a 20 'IP2 container
use of the bridge deck for controlled horizontal movement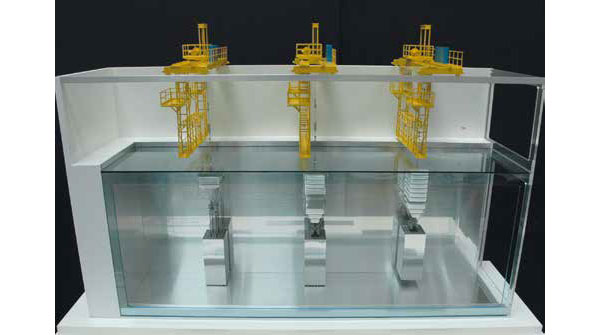 REEL's concept received the award of the EDF Challenge Innovation, last July in Paris !